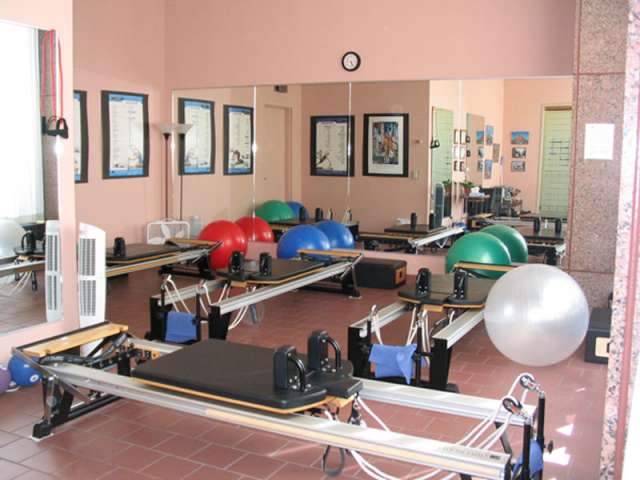 Studio C Pilates works with clients using the STOTT PILATES® method. Founder and President Connie Larkman has been practicing pilates since 1998, and a STOTT PILATES certified instructor since 2002. As an avid fitness enthusiast, Connie started taking sessions in the method in Cleveland's first pilates studio as stress relief, and quickly got hooked. Studio C Pilates was established in downtown Cleveland in late 2002.
STOTT PILATES® is a contemporary approach to the original exercise method pioneered by the late Joseph Pilates. Co‑founders Moira and Lindsay G. Merrithew, along with a team of physical therapists, sports medicine and fitness professionals, have spent more than two decades refining the STOTT PILATES method of exercise and equipment. This resulted in the inclusion of modern principles of exercise science and spinal rehabilitation, making it one of the safest and effective methods available. This clear and detailed approach forms the basis for STOTT PILATES training and certification programs. It's used by rehab and prenatal clients, athletes, celebrities and everyone in between.
Connie Larkman holds a L2 Certification on Mat & Reformer. Studio C chose the STOTT PILATES approach because of its intensive training program. Knowledge of anatomy, 40 hours of mat instruction, 80 hours of reformer instruction and 130 hours of observation and practice teaching were required before she could sit for the STOTT PILATES certification exam in 2002. In addition, Connie keeps her certification up to date with continuing education classes annually.